Ambassador (ret) Jayantha Dhanapala (1938-2023)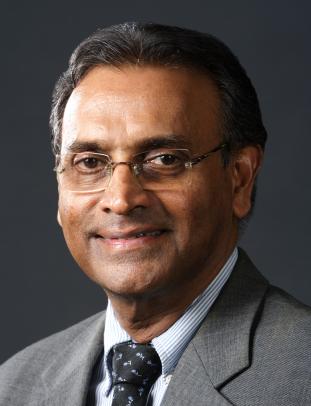 The Simons Foundation Award for Distinguished Global Leadership in the Service of Peace and Disarmament – April 2008

This Award is presented to Jayantha Dhanapala for his contribution to nuclear disarmament, particularly as Chair of the 1995 Nuclear Non-Proliferation Conference. At this conference, Mr. Dhanapala masterfully secured success in the adoption of the indefinite extension of the Treaty requiring fulfillment of the treaty obligations of both nuclear weapons states and non-nuclear weapons states. 
Jayantha Dhanapala was subsequently invited by the UN Secretary-General Kofi Annan to become both the architect and the engine of a re-established Department of Disarmament Affairs. During his tenure as UN Under-Secretary-General of Disarmament Affairs, Mr. Dhanapala's actions and strong, principled stand and commitment in calling on the nuclear weapons states to fulfill their obligations to eliminate their nuclear arsenals went "beyond the call of duty." His call for an International Weapons of Mass Destruction Commission, and his leading advocacy for the conclusion of a Central Asian Nuclear-Weapon-Free Zone and substantially elevated disarmament and non-proliferation education on the UN Agenda opened avenues to nuclear disarmament.
Jayantha Dhanapala is a man who places the highest value on principles and has succeeded in being a positive force for change on one of the most urgent global challenges of our time.
Mr. Dhanapala served as the 11th President of the Nobel Peace Prize-winning Pugwash Conferences on Science and World Affairs from 2007 to 2017 and is a member of the Asia-Pacific Leadership Network, as well as the boards of Stockholm International Peace Research Institute (SIPRI) and James Martin Center for Nonproliferation Studies.  He was the Inaugural Simons Visiting Chair in Dialogue in International Law and Human Security at Simon Fraser University in Vancouver, Canada (2008); United Nations Under-Secretary-General for Disarmament Affairs (1998-2003); Sri Lanka's Ambassador to the United States (1995-1997) and to the UN (1984-1987); President of the 1995 Nuclear Non-Proliferation Treaty Review and Extension Conference; Director of the UN Institute for Disarmament Research (1987-1992); and a member of the Canberra Commission on the Elimination of Nuclear Weapons (1996) and the Weapons of Mass Destruction Commission (2003-2006).  
In November 2014, Mr. Dhanapala received the 2014 International Achievement Award for Nuclear Disarmament from Inter Press Service (IPS) news agency for his relentless advocacy for a world free of nuclear weapons.
 
For more information and a complete biography, please visit JayanthaDhanapla.com.

See below for selected articles and publications by Jayantha Dhanapla.