Arctic Security Briefing Papers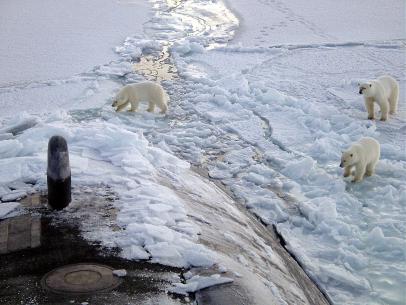 Occasional briefing papers focussing on military policies and practices in the Arctic region by Ernie Regehr, O.C., The Simons Foundation's Senior Fellow in Arctic Security and Defence. 
About the Arctic Security Briefing Papers:
Arctic "security" is ultimately about the safety and well-being of the people of the Arctic – a human security agenda that necessarily engages a broad range of social and economic conditions and policies. Military policies and practices in the Arctic are but one element of this broad human security agenda, but they will be the primary focus of these briefing papers. What are and should be the roles, and limits, of military forces in supporting human security, in strengthening the rule of law nationally and internationally, and in promoting efforts towards a cooperative security regime within the Arctic region?
The challenge is to advance the kinds of national policies and international rules and initiatives that honor, in the context of the Arctic, the UN Charter's Article 26 pledge to "promote the establishment and maintenance of international peace and security with the least diversion for armaments of the world's human and economic resources."
Ernie Regehr, O.C.
Senior Fellow in Arctic Security and Defence
The Simons Foundation Canada
eregehr@uwaterloo.ca
FEATURED RESOURCE:
Prepared by Ernie Regehr, O.C., Senior Fellow in Arctic Security and Defence, The Simons Foundation Canada
and Amy Zavitz, M.A.
Updated: September 2019