Ambassador (Ret) Henrik Salander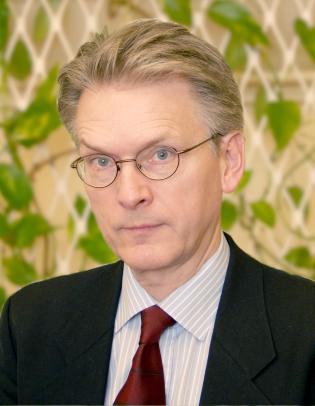 Henrik Salander is a former Swedish diplomat who has played a pivotal role in the international debate over nuclear disarmament. He was instrumental in the decision by the Government of Sweden to undertake The Weapons of Mass Destruction Commission and was appointed Secretary-General of the Commission.
He most recently chaired the Middle Powers Initiative and has served as Deputy Director General of the Swedish Ministry of Foreign Affairs and as Sweden's Ambassador to the Geneva Conference on Disarmament (1999-2003) where he authored the 2002 "Five Ambassadors" compromise proposal that is still the basis for efforts there to start negotiations on a fissile materials cut-off treaty and other treaties.
Amb. Salander is a Principal Signatory of Global Zero.
See below for selected articles and publications by Henrik Salander.