Treaty on the Prohibition of Nuclear Weapons (TPNW)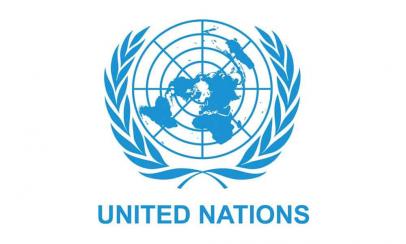 Entry into Force of the Treaty on the Prohibition of Nuclear Weapons
The Simons Foundation Canada congratulates participating States, the United Nations, ICAN, the International Red Cross and all fellow nuclear abolitionists for their success in achieving the Entry into Force of the Treaty on the Prohibition of Nuclear Weapons (TPNW).   Entry into Force will occur in 90 days following the recent 50th ratification of the Treaty and be legally binding on all states that join the Treaty.   This is an essential and long overdue first step to the total elimination of nuclear weapons.
The TPNW complements and is fully compatible with the NPT and is a more than welcome addition to existing International Law, reinforcing the 1996 Advisory Opinion of the International Court of Justice and International Humanitarian Law.
The Treaty does not eliminate existing arsenals, nor does it eliminate or reduce the dangers that nuclear weapons pose today, that is, the dangers of accidental, mistaken or deliberate launch of the 2,000 weapons on high-alert status. The TPNW also lacks verification and transparency measures.  Moreover, the Treaty has been repudiated by the nuclear weapons states and the United States is exerting pressure on states to withdraw their ratifications.  So the work for the safety of the world's people from the catastrophic consequences of a nuclear war will continue until these weapons are eliminated.
 
The Simons Foundation Canada, which has actively worked and promoted the elimination of nuclear weapons since it was established in 1985, encourages the Government of Canada to join the Treaty of the Prohibition of Nuclear Weapons.
Jennifer Allen Simons, C.M., Ph.D., LL.D.
Founder and President
The Simons Foundation Canada
October 26, 2020
SELECTED RESOURCES:
Conference: "Canada and the Treaty on the Prohibition of Nuclear Weapons"
Initiated and convened by Canadians for a Nuclear Weapons Convention (CNWC)
and The Simons Foundation Canada
Ottawa, Canada
November 29-30, 2021
"New Nanos Poll Finds Strong Nuclear Weapons Concerns"
-A strong majority want Canada to join the UN Treaty on the Prohibition of Nuclear Weapons, despite pressure it may face from the United States
National Survey 
Conducted by Nanos for The Simons Foundation Canada, The Hiroshima Nagasaki Day Coalition and Le Collectif Échec à la guerre
April 2021
"Canadians want nuclear disarmament and our government should act"
Opinion by The Hon. Douglas Roche, O.C.
Published by The Hill Times (subscription required)
April 7, 2021

"Canada should join the push to create a nuclear weapons-free world"
Opinion by The Hon. Douglas Roche, O.C.
Published by The Globe and Mail (subscription required)
January 22, 2021
Appeal to Parliament display ad
-endorsed by over 400 individuals and organizations
Published by The Hill Times
January 18 and 20, 2021

"Government clams up on Prohibition of Nuclear Weapons Treaty which comes into force on Jan. 22"
Commentary by The Hon. Douglas Roche, O.C.
Published by The Hill Times (subscription required)
January 18, 2021
"How to achieve a nuclear-weapons-free world"
Presentation by The Hon. Gareth Evans, AC, QC. 
#wethepeoples2020 Program for a Nuclear Weapon-Free World
International Day for the Total Elimination of  Nuclear Weapons
Published by UNFOLD ZERO.
September 26, 2020