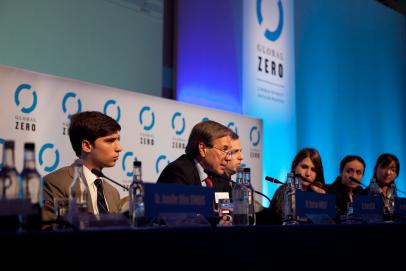 Global Zero is a non-partisan international initiative dedicated to public education, dialogue and awareness-raising among the public and opinion leaders about the urgent nuclear threat and proposals for the elimination of all nuclear weapons. Global Zero (GZ) convenes major international conferences of opinion leaders and experts, conducts media, online and grassroots communications and organizes a global campus education and outreach program. The Simons Foundation is the principal sponsor of Global Zero and was principal sponsor of the Global Zero Summits, and Dr. Jennifer Allen Simons is a Founding Partner and Canada Chair of Global Zero. 
GZ was launched by 100 opinion leaders at the first Global Zero Summit in Paris in December 2008. In its first 21 months, GZ has:
built an international initiative that includes 300 political, military, business, civic and faith leaders, dozens of organizations and more than 400,000 citizens from every country in the world;
developed and disseminated the Global Zero Action Plan (GZAP) outlining a step-by-step process for eliminating all nuclear weapons over two decades, with in-depth analysis conducted by U.S. and Russian experts;
developed a global campus outreach initiative, enlisting and training top-tier student leaders and establishing 70 GZ student chapters in key countries worldwide;
convened two GZ Summits, bringing together hundreds of leaders, garnering endorsements from presidents Obama and Medvedev, UN Secretary-General Ban Ki-moon, George Shultz and many others, and generating worldwide media coverage;
convened two meetings of the GZ Commission, bringing together 23 eminent international political and military leaders who oversaw the expert research and analysis that went into the development of the GZAP;
established an informational dialogue with senior officials in the key governments;
produced and promoted, in partnership with Lawrence Bender and Participant Media, a major theatrical film for public education, including organizing screenings at the UN, the CIA, the Aspen Institute, the UNA-UK, the Geneva Conference of speakers of parliaments, and dozens of college, church and community screenings; the film has been distributed to theatres in approximately 50 cities in the U.S., with television, international and DVD releases to follow;
coordinated major speaking engagements for GZ leaders including at the Munich Security Conference, the TED Conference, the UN, the UNA-UK conference, the Aspen Institute, the Brookings Institution, the London School of Economics and dozens of other conferences and universities worldwide;
engaged celebrities and musicians in the issue, including Michael Douglas, Leonardo DiCaprio, Meg Ryan, R.E.M., the Dave Matthews Band, and many others;
generated extensive and consistent mainstream media coverage worldwide.
In a short time, Global Zero has achieved its goal of establishing itself as a leading international public education initiative on the nuclear threat and the idea of eliminating all nuclear weapons.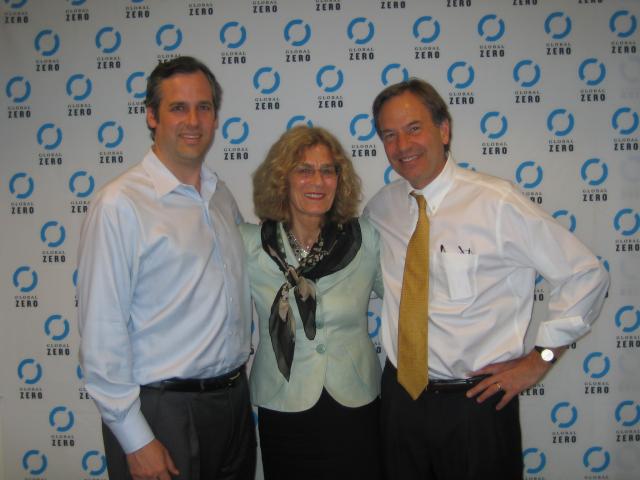 "CRITICAL MASS" - News from Global Zero, October 2019

"CRITICAL MASS" - News from Global Zero, July 2019